Diatomaceous earth is a renewable product that can be utilized in several ways. But sadly not very much people know about its existence. It is a natural substance that can be used for cleaning agent, filtration, agriculture, in pest control, and health supplements.
Diatomaceous earth is actually made of the fossilized remains formed by the microscopic shells on one-celled plants that are known as diatoms. Following are benefits of diatomaceous earth that makes them so effective in human applications: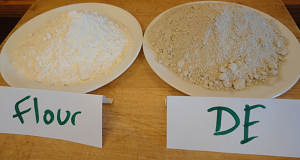 Some of the medical research has claimed that this fossil shell flour can help in treatment of parasites, diarrhoea. It may also lower cholesterol, controls bowel movements, stop arthritis, and strengthen nails, teeth, bones and skin. To know about more health benefits of diatomaceous earth, you may go through http://www.geohistory.com/interesting-facts-silica-diatomaceous-earth/.
As diatomaceous earth is an extremely-absorbent material, it can be used in cleaning up spills, including lethal ones.
Diatomaceous earth is also used as a filtering agent in swimming pools. It is also used in making beer and wine and as a purifying material in fish tanks.
Diatomaceous earth has recognised to be an excellent insecticide which can be used to destroy areas of harmful insects. When used in fine-powdered form, it coats insects causing them to dehydrate and die.
Other uses of diatomaceous earth are to kill cockroach invasions, fleas, ticks, bed bugs, silverfish, and aphids which are irritating and harmful household pests. It's also helps in getting rid of snails, slugs and termites. As it is an organic substance it will not harm your soil and animals that eat the insects, or earthworms.